Breaking Point
August 8, 2011
I'm on facebook,
looking at everyone's profiles,
searching for their schedules,
listening to my music.
I get this warm feeling
in the pit of my stomach.
I know it's not a good feeling.
And that's when the tears fall.
Crying, about what, i'm not sure.
Thinking this year is going to be as bad as last year,
the tears stop coming,
though i'm not sure what caused them to stop.
I look at my schedule,
wondering which choir i'll be put into,
hoping that it's good.
I think about band
and wonder what its going to be like this year.
I wonder who's going to be in my ASL 2 class this year.
I also wonder how bad chemistry, world history, and pre-ap geometry will be.
The crying has stopped, but i still have that warm feeling inside of me.
I feel as if i want to cry more,
but at the same time,
i don't want to.
With everyone and everything attacking me,
i have no where left to run,
but to myself,
where i drive myself insane.
This is when i break down,
and everything comes with me.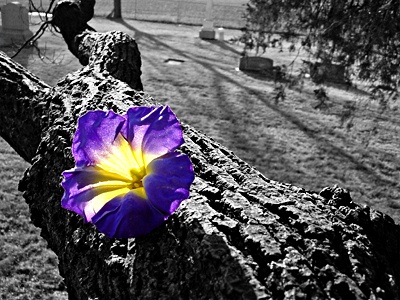 © Greg K., New Lenox, IL