Reflection
August 20, 2011
I don't know who I am
And I don't know who I want to be
So where do I stand
Is this reality?
As I look in the mirror
All I see is a face
The eyes, full of fear
They feel misplaced.
But somehow everyone loves me
Just for being who I am
But who must this person be
I don't understand.
My friends depend on me
I learn I'm who they trust
But somehow I can't see
Everything is dust.
I'd walk through rainy weather
My world's upside down
My heart says,"Pull it together."
It was a deep sound.
So I'd look in the mirror
And I'd see my face
There is no more fear
It's gone some other place.
I know who I am
And I know who I'll be
Because this is where I stand
Right with my integrity.
I know everyone loves me
For being who I am
I know who I must be
My life is on demand.
My friends have my word
And I won't let them down
To them I assure
I'll make them feel proud.
Now I'll go outside
And see sprinkles splashing
Everything right side out
No walls crashing.
My heart, it spoke
And it's real proud
Then came and woke
My happy cloud.
I know who I am
And I know who'll I'll be
Because I understand
My reflection is me.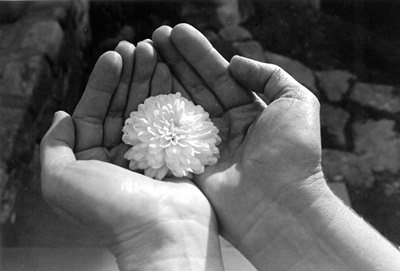 © Beth S., Marblehead, MA