Heart Window
August 23, 2011
There is a window on my heart.
It is tiny.
If you were to press your face against it,
You would see a wide, green land.
There are valleys and lakes there,
Mountains as big as a story,
Trees as tall as a tale.
When I sing,
The sun rises over the hills.
When I cry, the valleys drown in rain.
I would open the window for you
And we could run in my meadows
Hike in my forests
If you wish.
Or, if you would so choose,
We can swim in my likes,
Or lie on the beaches in the sun
And whisper secret dreams to each other.
Be careful with my heart.
Cut down not my trees,
Level not my mountains,
But love the wild tangle of my heart.
And maybe,
Someday
You could let me inside your heart
And we could live there
If you would so choose.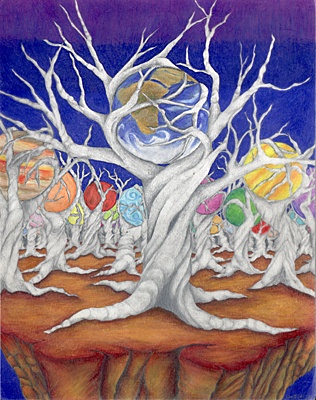 © Sara P., Lake Mary, FL