Innocent Fools
August 20, 2011
This one's for that shameless summer
that came and went as fast as your heart through my blind grasp.
This is for the evenings when the sun shown scarlet
as it melted away under the Earth and revealed to us the stars
that danced like fools in love.
This is for the carnival with the roller coaster;
we screamed as it dropped,
and you held my hand all the way back to the top,
where the gay smiles and giddy laughter
filled up our whole world and seemed to make time stop,
if only for a moment.
And this one's for the ice cream stands with the big umbrellas,
shading out the dangers that can't be seen by the young
and the harsh hot spears of punishment
that would ruin our taste of innocence forever.

But the shade couldn't last
all year long. Eventually the time would turn
and the ice cream would melt away,
the sun would sink below the coaster's lowest drop,
the night would cloud the stars,
and their secrets would rain down through the shattered roof of our foggy twilight.

And when summer turns to fall one must lose what they had
to a routine of boring work and no time for thoughts,
no time to watch the carnival grounds fill themselves with snow
to cover the memories of innocent love that haunt so many young girls like me
in this town of broken promises.

So this is for that summer remembered,
for this note
I left on your front porch
that screams a story of heartbreak
and asks you to change your ambiguous mind. And this
is for hoping you'll think,
if only for a moment,
of the times we shared that special summer,
and of all we could have had together
in a world of young and innocent summer-loving fools.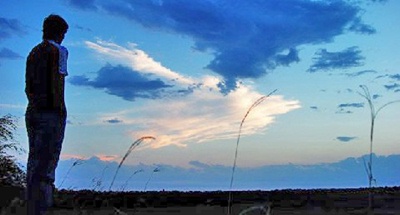 © Stefanie K., Katy, TX