The Summer I Didn't Cut My Hair
August 20, 2011
i let my hair grow as wild as my thoughts,
they both caught sunshine in the afternoon,
swam in the pools, dove in the lakes,
grew fond of each other as it seemed
their growing insanity, or rather freedom,
were inevitably intertwined like the knots
that they so often formed.
i swore not to cut them;
and i didn't,
until the end of the sun-season.
for the whole summer,
my head blossomed and spread its seeds
in the wind that so lushly swayed them.
they were nourished by the unwavering sunlight
that only wavered when water was necessary
to quench the thirst of it's questions.
i did not restrain them.
how could i?
both grew so long as to cover my eyes
and open my ears to the song of the blue bird
that had come to collect my fallen strands of thought
for its basket of new life, to keep its future warm,
like my long and tedious hair did for the tips of my ears.
i became a lion who wore his mane with pride,
so as to show them that i was the wisest of the owls.
i didn't cut them;
they were each as long and animated as the other was,
both seemed like a new breed of evolution in its own right.
i didn't cut them
until the rules of man sought to hide me behind a wooden board
and expected me to control them, to understand them, to write them down.
i didn't cut them,
until mother nature was stripped from me,
and replaced with a man who used written rules
to cut down the trees of my sun-season freedom.
i didn't cut them,
until it was time to forget wild things and things that make sense,
when the summer ended and school began.
i cut them.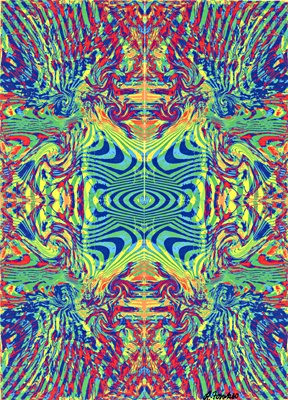 © Ashley F., Quincy, MA