I Am The Music
September 3, 2011
Hardcore at heart,
yet I do have an Alternative side. My characteristics are Funk.
Folk is when I have something to say;
rap is when I have a lot to say. My happiness shines through pop.
I laugh through country,
I cry through the blues,
I dance through hip hop,
and I sing through soft rock. Ambient-- my nature,
techno-- my insanity,
R&B-- my love life,
classical-- my relaxation,
Black Metal-- my anger,
reggae-- my spirituality.
Jazz is my superficiality.
And for anyone special in my life,
tango, since two can tango.
Indie is my unheard-of nature (and trust me, I am very often unheard). P
unk is my rebellion,
which sprung through my dark secrets in Horrorcore.
Acoustic is when I am best heard, Classic Rock is when I am best known.
My confusion is trance.
My actions are dubstep. Renaissance, my history.
And if people ever met me,
they'd describe me as rhapsody.
I can be true to my personality through punk rock;
and be natural because I am who I am,
ambient rock.



I am the music.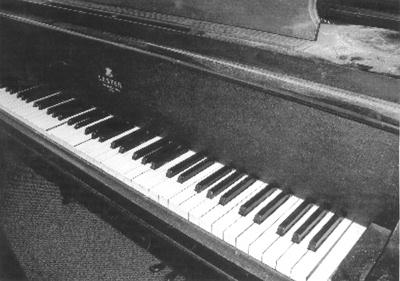 © Katie Q., Milford, CT