Vines
September 6, 2011
Wrap your vines around my fingers,
Wrap your fingers around my vines,
Sink into me, and I will sink into you,
Drown in quicksand with a smile.
We knew this was never going to last,
But we ran with a steady pace anyways.
They all said we had to hit the ground sometime,
But we jumped just to see if we could grow wings.
We couldn't, but we enjoyed the fall regardless.
Flowers have to die, but we still pick them,
Put bows around them, still smell their nectar,
Until the pedals fall off, one by one,
Caught somewhere between "she loves me,"
And "she loves me not," neither were true.
I still have all your secrets, kept them all,
Put them in a shoebox underneath my bed,
Just in case you came for them again.
It's the box from the converse high-tops you bought me,
I added your tears to all the memories,
The smiley face shoelaces, rings, necklaces,
All those pictures from Chuck 'E' Cheese's,
And every letter you ever wrote to me,
Just in case I miss your handwriting,
The way you dot you I's in my name with hearts.
When you come back to town,
You can find me on the porch where you left me,
With your vines still wrapped around my fingers.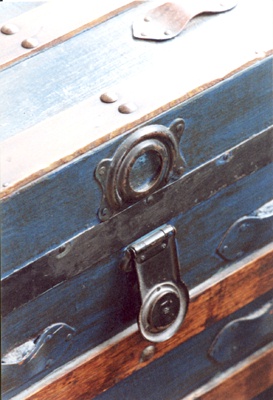 © Amanda F., New City, NY