Regrets and Acknowledgements
August 31, 2011
I have always been told that life was wonderful
yet in the past four years I seemed to get more depressed.
Am I quickly forgetting the meaning of this road I walk?
Constantly meeting failure, how can't I forget?
Then looking into the depths of my soul, I realize the genuine love of God.
I take a journey to the past;
the waterworks start,
realizing my many faults.
I also see the times that love shimmered like rays of sunlight;
Fondest memories with my family and friends,
wishing I could turn back the hands of time,
to those beautiful moments;
Relive them, ridding the dark clouds that encompass them.
I know that the magic of Hogwarts is far from probable
so I go to the forbidden forest, to defeat the Voldemort in my life.
To build more of those splendid moments,
of love and happiness in every bar and beam,
yet the builders grow weary in my soul;
The fire once lit with such burning passion,
had been put out.
Depression sunk it's teeth into my skin, penetrating the surface;
injecting lethal sadness, temporarily hiding the true life in my soul.
Creating thick fog characteristic of a veil
covering the greatness of Gods love.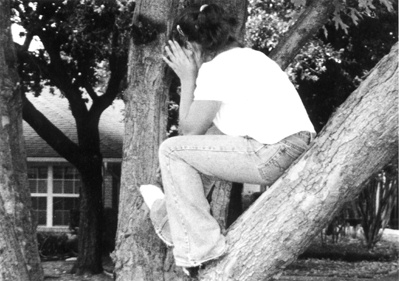 © Allyson S., Highland Village, TX