Memories
September 6, 2011
Memories.

Cologne and new jeans and tousled blonde hair
and those deep brown eyes.
Nights spent out on the beach
toes in the water
my hands in yours.
Why couldn't it have stayed that way?

The memories hurt
It's like a knife, etching
tattoos
in my brain
never to be erased or forgotten.
My heart burns
the scratches still remain
where you ripped it in half,
where you left me lying out on the dock
all alone.

I remember the
times.
The kisses
skin
fingers
early morning sun.

She came along
and her shorts were too short
and her face was caked in makeup
and her eyelashes fluttered like
a hummingbird's wings.
But you chose her instead.

Someday
I will move on.
I will never forgive you.

Yet
I still remember the
last embrace.
I said
"I love you"
and now I recall
that you never replied.
You just silenced me
with your lips.

Never again.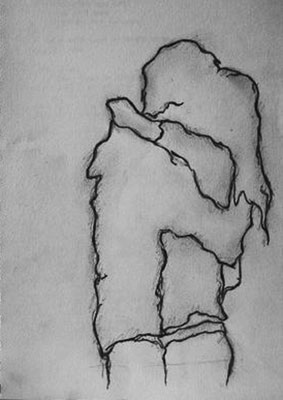 © Nicole B., Newcastle, WA