Slipping From Subconscious to Conscious, Into Each Other
September 14, 2011
Their faces were oiled from greasing through the long day,

Hands folded, shoulders slouched, she rested her head on his chest,

He gripped her elbows with his hands, intertwined their feet,

They had no energy left to move, and nowhere to go, so they sat.

Hush tones broke silent moments, whispers for lack of strength,

And then it happened, to both of them, simple revelations.

Their subconscious thoughts let down their determined walls,

If ever so slightly, slipping understanding into their mouths,

Rolling off their tongues, they didn't realize what they were saying

Until after it had been said, they were too tired to make sense of it,

So the truth creaks through the cracks that reason built long ago.

He was safe, with her in his arms; she was safe, resting in his embrace,

No one will ever understand what they realized when strength depleted,

And contemplation pondered the idea of innocence and maturity.

Their youth was behind them, their wisdom still to come,

Stuck somewhere in the middle, in the action, in the growing,

They were at the beginning of the journey to the end, the beginning,

The start and finish of the plastic rings they gave each other for laughs.

From innocence they were bred, to wisdom they shall return,

The simple difference between the subconscious and the conscious.

Being too worn to fight nature's hidden secrets behind a wall of reason,

Their innocence slipped into their wisdom, growing, maturing,

Discovering what they had lost, melting within, melting into each other.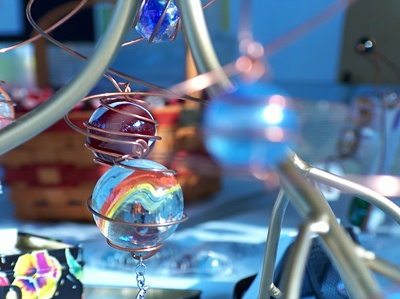 © Sean C., Princeton, IL