The Old Theatre
September 14, 2011
The dust never settles on these banisters,
History and magic never leave these seats,
Only added to by those who naively come here,
Unaware of where they so proudly walk, talk,
Unable to see the sprinkles of charm in the air
Until those revealing lights spot where to stand.
So many have stood where your feet slide,
But few have concluded to lightly kiss the boards.
Come, stop acting, let the old paint chip away your rust
That covers your eyes from tasting dreams and wonder,
Breathing the unsettling dust that gives flight to
Shadows and boys alike in these wings and planks.
Wonder forth, stand at the head of this beauty,
Then sit where I sit, and listen to the sight
Of how these holed curtains make red capes
As spot lights and dust make men from boys, magic.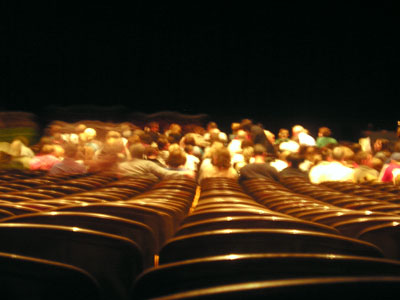 © Jessica P., Bethel Park, PA