Recontructing a Broken Country
September 15, 2011
Our new baby country fell apart and blood was shed.
The blood of our country men is now scattered as they lay dead.
But starting with the passing of Abe Lincoln, a reconstruction has begun.
Our new leader Andrew Johnson will lead us on, but no one said it would be fun.

We should find hope in a new beginning, even if it comes through a painful ending.
We have entered new amendments and have Mr. Grant looking out for us too.
Let this be a lesson in how to gain freedom, one passed on from me to you.
Let us welcome our colored brothers with open arms and stop the fighting, stop the harm.

We call names like carpetbaggers and scalawags and Negros and dirty whites.
But let's let those go and remember that under God we all have equal rights.
Our nation has come out bruised, but stronger and untied once more.
Every family has its disagreements, but it has its adventures.
Ours are right outside this open door.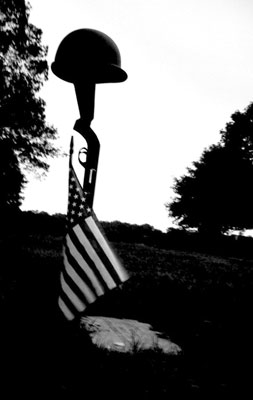 © Kristine B., Setauket, NY