Until the end
October 3, 2011
You're not dead, you're still alive
Without you here I can't survive
I miss my life, my love, my all
I miss you baby, I miss it all
I miss the times that we once had
I can't stop crying I feel so bad
Where did I go wrong? Why have I done this to myself?
Now I need to stay strong.
And learn to rely on oneself.
But it's hard to see the love of my life.
I know I caused you so much pain and strife.
I regret ever saying goodbye. But I meant it when I said, "Without your love, I'd die."
Because I'm slowly dieing and losing my breath.
Tell me are there any feelings left. I still love you babe, with all my heart.
We get a new beginning, a fresh start. So thank you for always being there for me, I wish that you could only see...
What this breakup's done to me...
I love you, and I'll tell you again, that I will be here until the end.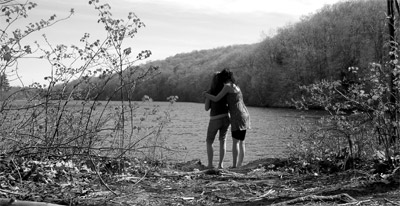 © Paige B., Woonsocket, RI