The Town
October 5, 2011
There is a town out there with my name on it,
And it has the most beautiful skyline,
One made of actual powder blue and whispering white.
It has beautiful parks with endless wildlife,
Frolicking squirrels, singing birds, and smiling people,
All come to play a little game of frisbee.
Architecture lined the streets of grass,
Beautifully risen abodes still fresh with life;
They had asked the beaver to give them a hand
In constructing a clock tower in the town center,
It only rings at the twenty-fifth hour,
So they don't spook their good friend the owl.
There is a courthouse that has never been used,
A bank for depositing nuts when the time comes,
And roaring roller coasters at a theme parked named Oak.
They rode bicycles with daisies for wheels,
Sailed in boats made of baskets and nests,
Watched movies of the night sky, every night,
Always a new picture with the perfect plot,
The greatest stars acting their best performances,
The most animated action scenes of falling cosmos.
The wombat and wolverine preach gospel stories by the river,
While the turtle and iguana teach philosophy under the maple,
Both seem to explain why they are so content with their town.
It is a humble town, with small festivals each month,
Neighbors who smile as they meet in the market place,
And a simple way of life that seems to fit into their fur.
There is a town out there with my name on it,
The nights are as busy as the day, but always sleeping,
Always napping, always dreaming of a town like its own.
A town of simplicity, I will search for it wherever it may be,
But I doubt that I will find it in the confines of the urban torture.
Philosophy is a natural occurrence, I shall search in the trees.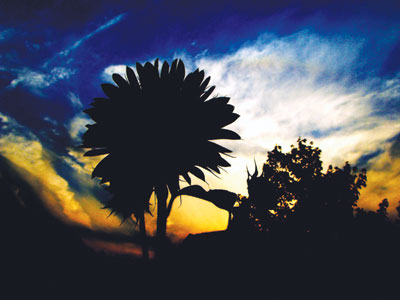 © Brian M., Fishers, IN