Green Wax
October 5, 2011
There's a flame at the center of this green-waxed bottle,
Slowly peeling away the labels, melting down the boarder,
Its protection gradually sliding down the side, drop by drop.
No need for a refill; you can't drown this new breed of old light,
Your poison is fuel to the flame, burning away the mistakes.
Curled scraps of paper with the phrase "no need" sharpied on them
Fall-in from time to time, a reminder that the flame burns desire.
As slender as it is, with its crafted neck, green lust is all it is,
Comes up empty the next morning with the pains thundering
In the head, staggering in the knees, slipping from the lips.
Tear by tear, green drizzle and salty rain, collecting at the base,
Mixing, inevitably intertwining, a new river of man and wax.
At the end of it, time not being one of quantity but quality of light,
There will be nothing left of this bottle but a collection of wax and flame;
Take the two, from one the other was born, make a candle, and pass it along.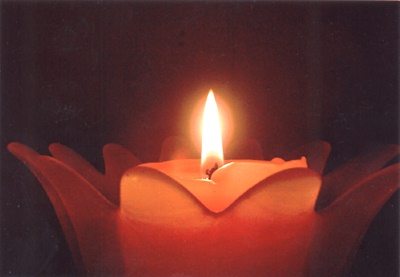 © Sayda C., North Bergen, NJ