Rose-colored Glasses
October 18, 2011
Reality is a cold bucket of water that is thrown over your head.
Not in a malicious way, but in a way that wakes you up.
You take the glasses you are forced to wear and wipe the droplets off with apprehension.
When you reposition them you realize that the lenses you're looking through will never be the same.
Each lens will be marred with the remains of the water you could not completely dry off;
everything will seem like a fogged blur, a lie, a mess that's harder to clean up then you initially thought.
Places you've been will seem like rare dreams you're lucky enough to remember and
the people you know will intrigue and exasperate you;
intrigue you because you will feel like you've just been introduced to them for the first time and
exasperate you because you will stare in confusion at the difference you see in them now.
Soon you will visit sights that will charm you into wanting to whip those glasses off and walk freely
in that same blurry fog, but a fog that feels natural to you.
So natural, in fact, that you are fooled into believing the changes that are occurring all around you.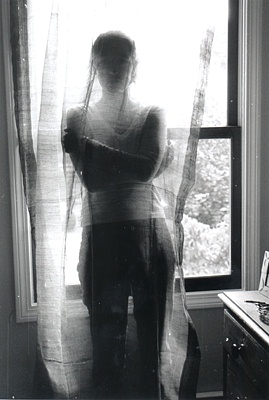 © Cerys W., Marblehead, MA