Windows
October 11, 2011
Stand up tall, get up after you fall
When the future looks bleak, remember you aren't weak, that the glass is half full, and the sun plays hide-and-seek.

Put your rain boots on, go dance on the lawn
If rain makes you blue, you know you don't have a clue
Because the clouds are lined and the trees get thirsty too.

Pick yourself up when things look down
When money gets tight, YOU be the one to choose:
Have you lost it all, or do you now have nothing to lose?

When the class isn't clean the whole world can look mean.
It's when the light doesn't shine, you're at the end of your line.
When tails don't wag, you think your life's in the bag
That's when you're looking through a dirty window...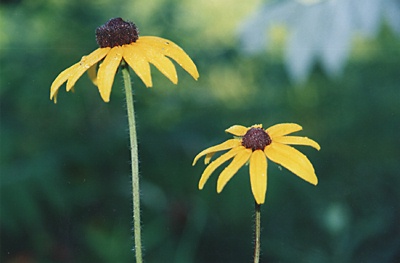 © Allison S., Eau Claire, WI