The Electric Monster
October 18, 2011
He decided that it happened
Because lightening struck his brain,
That there was a thunderstorm hidden somewhere
Among the hippocampus, and cortexes, and gray lobes
That overflowed occasionally
Frying his mind in bright light.
Before lightening came the thunder,
A raw jangling feeling
As though a set of keys clanked around his skull
He ran from the world when he felt it
Ashamed of his electric head.

His mother knew. She decided
That his brain was like a cage
With a faulty lock
She saw the creature that broke free
When that weak clasp of his head worked itself lose
She put the wooden spoon in his gnashing teeth
And shoved the pillow under his head
And tried to make herself love a monster
Whenever she saw him smile
She shivered.

One day, they had company
And he kicked his chair out
And there on the shining cherrywood floor
Lightning broke loose.
His mother sat still
Did not get spoon or pillow for her child
Did not send forth reassurances
Guests said we must be going, going,
Going past it and out the door.

Afterward she put him in bed
His tongue a bleeding mess,
Purple spreading down neck and back.
She went to the town doctor
Sobbing, told him all
About this monster-child, its voltaic head,
He was ruining her!
He made sympathetic eyes, had dealt with this before
Gave her the brochure
She read it. It really did look quite nice,
A place for glowing strange brains.
He would be with his own kind.

He found the brochure
In the drawer
And so he left,
As his mother wished,
Hanging his hateful head.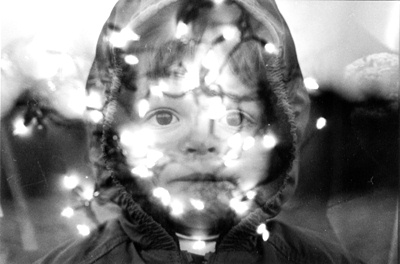 © Catlin B., Marblehead, MA