I care more about you than love
October 18, 2011
I keep hearing whispers from the world,
"tell him, tell him".
I met you and loved you when I first saw you.
7 months I have held the place of best friend in your life
And you in mine
The one puzzle piece I could never find
I found out you had a girlfriend that you had dated for two years
All I felt was bleeding in my ears
But I didn't care, as long as you were happy
I would stop liking you and just care
Even if I was just your sister
And as long as you didn't talk about when you'd kissed her
Then you told me she had broken your heart
And I heard your voice fall apart
I knew you loved her more than life
I knew you wanted her to be your wife
And I am in pain
And I am angry
I can't believe she hurt you.
I would rather be lonely the rest of my days
Then see you hurting with those dead dreams you raised
What a stupid girl to reject you
I'm not happy you're hurting and I'm not sure what to do
I know you're not over her, but before you find someone new
Please know that I'm here and want to say that I love you
But it scares me to think that maybe you don't love me
And that best friends forever is all you want to be
Then I might lose the friendship we have
And I couldn't live with that
That alone could break me into a million pieces
Even your sister thinks I should tell you
At least it would be true
That I love you
Because I really do and would forever
If only you wanted us to be together
Ever since she let you go
You've stopped saying "I love you"
So now I don't know…
Do you want me to go?
You've stopped smiling and hugging me
Is there something you want me to see?
Has this sadness made you blind
Because I know of you in a different kind
Always laughing with hearts intertwined
Please feel better, even if you can't be mine.
It will get better
It just takes time.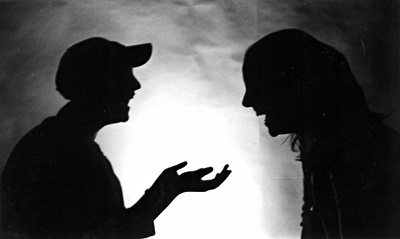 © Jeff A., Marblehead, MA