Ignorance
October 3, 2011
No one understands
No one ever will
The evil words that they say

Sick
Mental
Schizo
Dysfunctional
Freak
Wrong
Demonic
Satanic
Insane
Emo

Transfer to my skin
One cut
Per word of hatred
Can they not see
What it is that they're doing
Are they that

Blind?
Stuck-up?
Afraid?
Judgmental?
Spoiled?
Unreal?
Religious?
Ignorant?

Or are they just
Waiting and waiting
To see how long
Before my life is lost?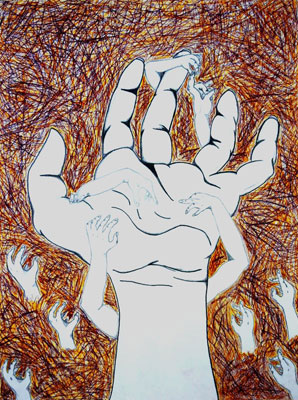 © Ariana R., New Orleans, LA