My Love
October 22, 2011
I was young once
and in my youth--
in my gilded heart--
and in my naivete--
erred carelessly
into the arms of affection.

and I did not love my love.

I was foolish once
and in my foolishness
turned a blind eye to lies
and a deaf ear to promises.

and I distrusted my love.

I was childish once
and in my childishness
played a dangerous game--
an unhappy game--
and, thirsting with revenge,
became determined to win.

and I drifted from my love.

I was vulnerable once
and in my vulnerability
was easily deceived
entranced by pyritic charm
and in my distraction
lost myself.

and I lost my love.

I was unhappy once
and in my unhappiness
sought affirmation
in affairs of the heart
and petty melodrama.

and I fought my love.

I am older, now
and in my age
have found happiness--
have started again.

and I love my love.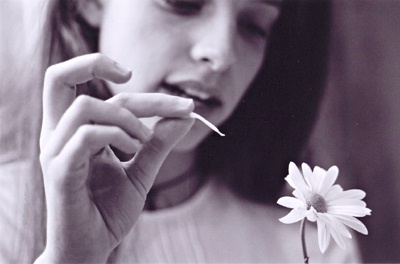 © Emily B., Houston, TX