My One-sided Love
November 21, 2011
What would it take for you to acknowledge me? What would it take for you to just take the time that you take for everyone else to just say "hi,"? I know you are capable of it, I've seen you do it many times with other people who aren't me; enough times to break my heart.

I know I sound unreasonable; after all, love is a two-way street, but you make the effort with them, so why not with me? Am I unworthy of your love? What shall I do to make it right? Would you like me to get down on all fours and beg for your attention? At this point I may just resort to that.

Maybe you would like it if I went corny love story on you and got a plane to write your name in the sky. Would you like that? Would that get your attention? Would you like me then?

How about some low cut shirts and short miniskirts? Perhaps then you will see me. 10 inch stiletto heels and Daisy Dukes, maybe that's what I need for you to see.

Why is it that I am so easily won by you and you can't even take the time to see me? Why is it so easy for me to fall head over heels for you and so easy for you to not even see? It doesn't matter what you wear or what you say, everything simply makes you better in my book.

It is not really fair, the way things are. For me to love so much and get nothing in return. One day it will be my turn. One day I will learn what it feels like to receive the love that I feel towards you.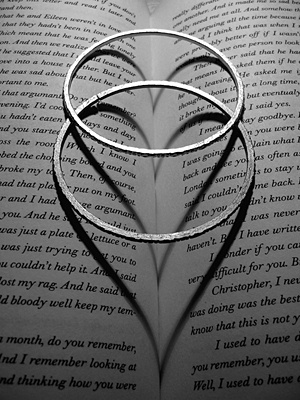 © Julia K., Old Tappan, NJ