My Special Daughter
November 8, 2011
God gave me a little girl,

To love and to cherish.

She was happy and care free.

She always made me smile.



Kelsie loved to play in the yard,

She would make mud pies.

She loved to dress up in frilly things,

And with ribbons in her hair.


Kelsie loved to play with her dolls.

She played house and school.

She would line up all her dolls,

And she would be the teacher too.

Kelsie started school one day,

She was excited as could be.

She was very shy at the start.

I worried about how she would be.


Kelsie was always so loving,

She was also kind and tender.

She loved little babies,

She never wanted to let them go.


Kelsie brought home a girl one day,

That needed her help.

She would give her anything.

This girl was to have a baby.


Kelsie got attached to little Dominic,

But things did not turn out the way she hoped.

She did not want to let go.

It broke her heart and began the downward slope.

Kelsie then met a guy,

She was crazy about.

I never seen her so happy.

She was on top of the world.


Kelsie loved this guy,

With all her heart.

But things went wrong,

They eventually had to part.


Kelsie had to let go again,

She did not handle this well.

She felt she needed that love,

She was a little lost dove.


Kelsie started going down fast.

Her school marks were falling.

We took her to someone for help,

She let them know how she felt.



Kelsie always felt she needed more,

Her friends would come and go.

She didn't know were to begin,

She had a hard time fitting in.


She was in so much pain,

She could not handle it.

Kelsie made a choose on her own,

I wish she would have to share it.


On that very dark day,

She went away for good.

She is now released.

She is now at peace.


Kelsie you will always be in my heart.

You are always in my thoughts.

You will always be my butterfly.

I will meet you again in the sky.

Love Forever Mom.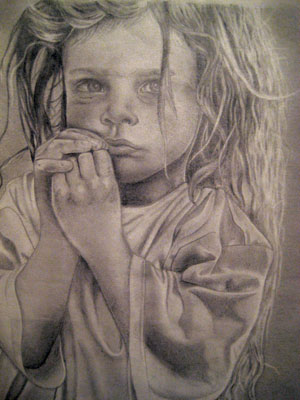 © Katie S., Pearland, TX