Roses
December 12, 2011
In the birth of Spring wild red rosebuds bloom.
Full of life and wonder that an angel sings: lively and without gloom.

Their fragrance permeates the air and the way they open compares to a young girl's blush.
The rosebuds with all their gentleness and flair opens slowly without the rush.

And slowly it unfolds the beauty it holds.
It captures you and takes you.
It has you into captivity. Mind, body and soul.

What a shame it would be if the roses had to face death as quickly as they had grasped Life's finger?
When a Rose breathes it's last breath, the sweet scent will linger.

And here cometh Winter with all it's cruelty and disdain.
Freezing the poor roses.
Leaving them with scars of frostbite. Leaving them in pain.
And the winter crushes the roses without sympathy, without care.
No warmth and comfort will this winter share.

And the roses die, never to live again.
And just like their life,
Our love shall too end.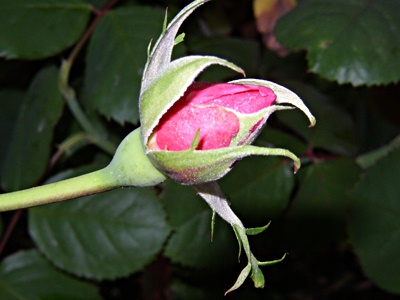 © Lauren B., Edina, MN