You lie so much you believe yourself
December 11, 2011
Look in the mirror
who do you see?
Do you see the person you're trying to be?

OR do you see the person-
who sees the person you're trying to be?

When was the last time
you saw yourself?

I know it's hard
because your make up is so thick

YOU HIDE YOURSELF WITH LIES!
You lower your shirt
and fake a smile
I know you haven't been happy for a while

AND YOU HAVENT BECOME THAT PERSON!

The only thing that you've become is

weak

and even more
insecure

and if you haven't seen it yet
with all the help I've given you

then you're hopeless

and I don't want to talk to it-
to the imposter you've become.

FIND ME WHEN YOU FIND YOURSELF!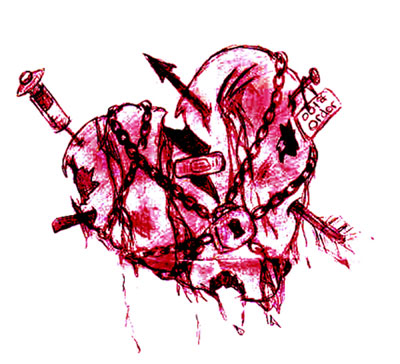 © Asia B., Hudson, MA