My hasty game
October 24, 2011
I'm like a cup of poison.
I'm mysterious to see.
You won't realize until your caught.
Caught up in me.
I'll strangle you with kindness,
I'm tender to the touch.
You won't realize it hurts..
Because I'm a total rush.
You should probably fear me,
and if you were smart
you would run..
But instead you stay to
play my hasty game..
And have some painful fun.
I'll pull you in.
You won't know when it starts
But soon you will wish
it would end.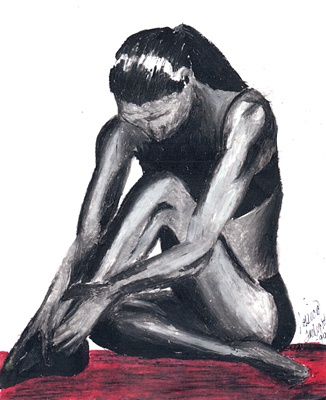 © Jessie Y., Ahwahnee, CA