22109 6th Avenue
December 14, 2011
I wake up,
take in my first breath.
I smell your scent,
musky yet soft.
Your white T-shirt is a warm blanket
between your chest and my cheek,
and I smile,
cause I know I will wake up every morning like this.
I feel the presence of my simple ring, like me.
I feel your heart beat,
or is it mine?
It may not be perfect, but I know I'm home.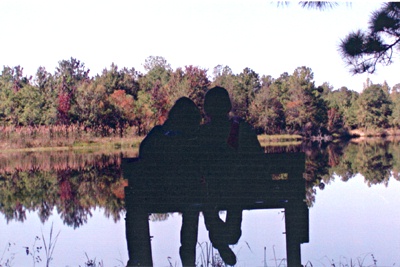 © Heather J., Slidell, LA