Night
December 15, 2011
Night comes to its end.
Eyelids flutter.
Someone in the darkness stirs.
A soft mutter.
Golden threads of dream hang from the sleeper's head.
Silky mists of nightmares swirl around their bed.
In people's minds a door is locked, the key hidden away.
The shadowy figures of sleep return to their lair and that is where they stay.
Until the black veil is pulled across the sky once more,
And the spirit is then free to soar.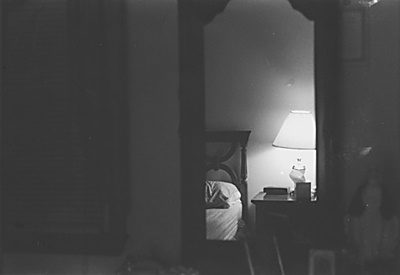 © Photo by Stefanie G., Norwalk, CT