Little White Furball of Love
December 21, 2011
He came into our lives suddenly as an unwanted friend,
Soon to be shipped off to a shelter.
They called him Charlie, we called him Frisbee
And that he stayed.
He used his energy often, whether it be
Chasing his tennis ball or the kids around the pool
And when his body grew tired, he would join them
In the cool bath, which left his fur soggy
And his stench far from delightful.
But one day, his body grew tired
and he had trouble gaining his energy back.
His tennis ball had lain dormant on the ground
As he watched the kids in the pool from the hot concrete.
And his suffering soon grew worse.
The moans and groans of a failing heart
was surely breaking ours.
But despite his pain, one thing was certain.
He loved.
And we could feel that love from the day he entered our lives
Still on through the day he passed.
And now lives on our little white fur ball of love
In a place fre e of suffering and pain.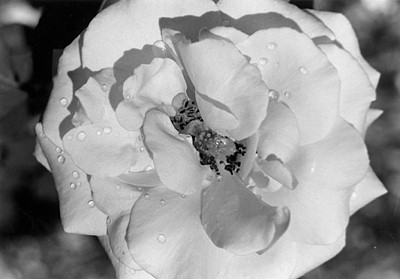 © Kristin O., Quincy, MA