Nameless-Faceless
November 30, 2011
I have always been
"one of those kids";
the really annoying ones that freak out
if they miss a single question
on a test and spend all night
studying something they already
know by heart.
It's kind of coincidental - one of my idols
dropped out of high school,
one of the things that makes me
shudder if I imagine doing it myself.
He succeeded in life, but would I?
I am not so particularly talented.
Nor is writing-recognition a thing that you can achieve
with long eyelashes and good bone structure (which I don't have anyway, so.)
I guess I've always had a sort of envy for
"those other kids";
the ones that do nothing but drugs and
have a damn good time doing it.
Which makes little sense; I mean,
I'm the kid who strives for academic perfection,
they're the kids who find it in other things.
Maybe the reason I wish I didn't care so much
is that I know you shouldn't take life as seriously
as I take it. I mean, when we're dead, who's even
going to remember? I'm an average girl from a small
town who is terrified of failure. These things are not
favorable in the equation of success.
But, perhaps the reason I try so hard
(SO hard; you can't even imagine) is because
I'm scared of being forgotten, scared of being stuck here
in this little town filled with people whose dreams end
at the city limits and others who have never left this
Midwestern state. I am terrified of failing, but even
more terrified of being simply one more faceless person in this world,
one more person who stays here forever.
This town is not for me:
it has nothing for me,
it means nothing to me..
And I have learned, from seeing people stuck here forever,
forgotten and forsaken,
that the only way to get out of this town
is to try to get out of this town.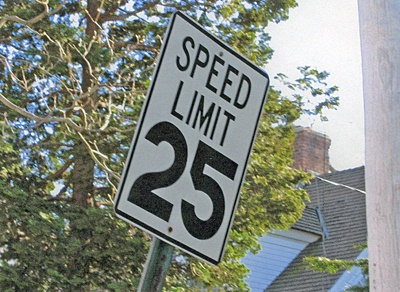 © Michael H., Milford, CT