Forever Friend
December 25, 2011
It's unimaginable,
This agony I feel.
It's festering inside,
Like a wound that cannot heal.
Knives are stabbing my heart
As my face stay cold as stone.
I WANT TO SCREAM!
I've never felt more alone.

Am I really so bad
That you put me behind you,
Forgetting without forgiving me,
Because the words of some fool?
Do you hate me so strongly?
Have you forgotten so easily
Those words whispered in the dark,
Uttered so secretly?

Kill me now!
Let me die!
You were supposed to care!
Friends don't make friends cry!
I depended on you!
You were my should to cry on!
I valued your help--
Was I just some sorry pawn?

You used me when you wanted,
Disposing of me on a whim!
What happened to my anchor?
Without you I have no will to swim!
Did you haver to toss me out?
Why did you throw me away?
I guess I was never good enough;
Never able to find the right words to say.

This pain won't subside.
I can't sleep--I cry.
You're worse than any nightmare.
I wish my love were a lie.
I was fine without you.
Then you held me.
Immediately I fell in love.
Did it take too long for me to see?

This is sheer torture!
Just let me die!
You broke my walls!
You made me cry!
I hate you now!
We weren't supposed to end!
Even if we weren't together...
I thought you were my forever friend.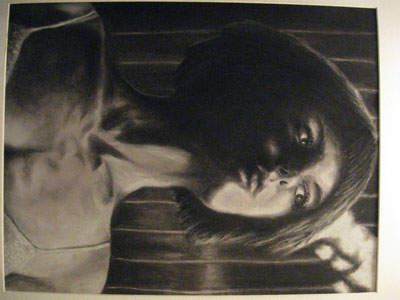 © Melissa W., Fayetteville, GA