On The Other Side For A Change
October 24, 2011
Do you ever feel unloved?
Do you feel trapped?
Like your lost in a game,
and you can't get back?
Do you feel that you hide yourself
behind a mask?
So no one can see the happiness you lack?
Do you feel hopeless?
Weak?
Scared?
Are you waiting for a sign?
Or for someone to finally be there?
Be there to hold you?
To help you?
To love?
Are you looking for your angle?
Someone from above?
Are you about to give up?
To end your life?
Or will you stay tough
and fight?
Fight for your family?
for your friends?
Those that you love?
Could you really leave them?
Could you put yourself in their shoes?
What would you think?
What would you feel?
If someone you loved killed them self?
Imagine your reoccurring thoughts,
"they could have been helped"
So can you be helped?
Will someone listen to you?
Maybe things would be better,
if others knew.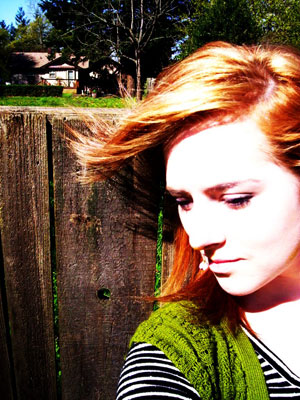 © Anna K., Portland, OR