The Bridge
MAG
April 15, 2008
I was
in the process
of striking a match
to burn your bridge
when everything seemed to unravel
and the floor fell out from beneath me
I landed
with a thud
in the past
and suddenly I was hungry, lonely, desperate again
my hands shook with instability
and you were nowhere to be found.
I tiptoed backward a little farther
and the crooked, jagged edges smoothed themselves out
the bitterness was diluted until it was nothing
but a sharp aftertaste
and you were there
I felt you kiss my damp cheeks, nose, eyes
I felt you kiss every place a tear had fallen
I remembered the gentleness of your love
the warmth that had bathed us both
when we were together
but the thing about warmth is
it fades
leaving a chill that can't be shaken off.
I shiver as I am pushed back
onto my feet and into the present
the flame has died down and the match is charred
I reach for another and
stop
because I realize
slowly and calmly
that I am not ready.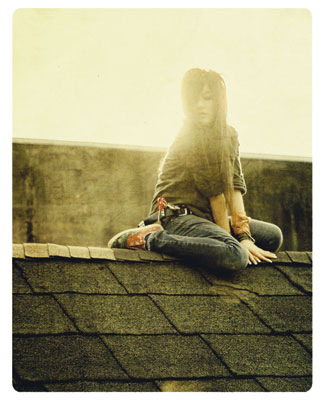 © Hailey J., Lake Oswego, OR