Death
December 27, 2011
Breathing shallow,
Blood seeping from a wound,
Cuts cross your fingers,
And eyes dance with fire.

Rain pours down,
Clouds fill the sky,
Blocking the sunlit rays,
From reaching down to you.

Familiar faces,
Fading from memory,
And an ever-present rhythm slows,
Until it stops.

Tears streak down,
But not on your skin,
Not from your eyes.
Listless in their glance.

A question on your lips,
A switch turned off,
Wanting more,
And knowing it won't come.

The day is over,
But the night has yet to begin.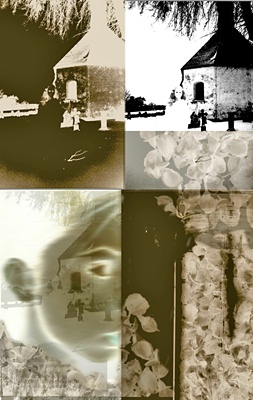 © Shann L., Tai Po, Hong Kong