I'm Fine
January 6, 2012
My world is shadowed by their words
their smirks and superior stares cut off the air supply to my fire
I have a heartbeat
but I don't live
I'd own the world if I had a penny for every time I've said "I'm fine"
what a lie
them not seeing the truth tears a chasm deep into my chest
I'm a ghost of the girl I once was
loosened of all hope
I start to drift off like a picture caught in the seas current
and slowly sinking…
Until a person clutches my hand and looks directly into my eyes
"Why are you so sad," she asks
"I'm fine," my lie reverberates through my skull
"That wasn't what I asked. I said 'Why'"
realization hit me like the sun's golden rays peeking through a storm
She saw!
"Everyone is against me," I whisper
"I'm not; want to walk home with me?"
I nod
A true smile crept onto my face and into my heart
The blossoming of a friendship is pulling me closer to shore!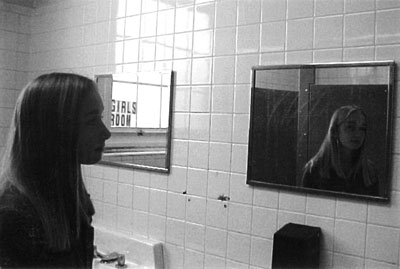 © Jill H., Pompton Plains, NJ