You, Undefined
MAG
January 3, 2012
you, undefined
you are a signpost in the wilderness next to broken asphalt and roots
while the wind whistles through old sparse treetops.
and you're a quiet cactus growing unaffectedly between jersey barriers
while too much rain falls in not enough time.
also I know you to be the moon in the sky, but only
while at least three and no more than seven stars shine with you.
plus, you can be this sparrow that would not look out of place on a farm fence, but
while sitting on the very top of my skyscraper building whistles morning-merrily.
you are the top to my water bottle screwed onto the diet coke,
the soft patter of raindrops on the ground, not a roof
the underlying orangeness to a car's high beams:
do you understand why I'm confused?
this, you, are only a dark light-splotch on my vision,
like the wind that's not wind but only me running:
you're not real, but you pretend for me.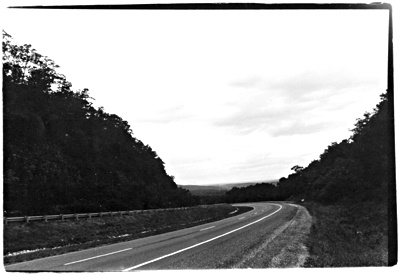 © Courtney R., Great Falls, VA