Ballerina
January 29, 2012
White crystals flood the eyes of the illusive ballerina,
Her small rose petal slippers dance softly upon the fallen snow.
She skims the surface, and a wonderland whirls behind her.
She leaves no footprints,
For her steps are the faeries' magic.
She is not of this world.

Her laughter trickles from her lips like honey,
The iced trees of blue and silver shiver as she passes,
Dripping icicles from her warmth.

The grey sky laughs with her,
Hanging tiny crescents of temporary diamonds aloft her dark hair.

Two children playing,
The sparrow's song is no longer wasted.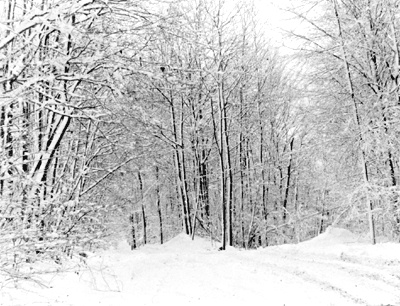 © Thomas S., Portville, NY