The Only One Who Knows I Write You Love Poems is the Dolphin on My Bed
January 30, 2012
Mostly I write in secret.
People know that I write,
But they don't know what I write about.
I'm too afraid to share my poems with most people.
All these sappy love poems . . .
It's a little embarrassing.
Come on . . .
An introverted girl who keeps to her room,
Writing love poems late into the night . . .
Isn't that clichéd and corny?
But I know my dear old friend Nelsie will never judge me.
He never scoffs at the typical,
Lovesick teenage girl I've become.
He never yawns and leaves the room
When my poetry becomes banal and drawn-out.
He just stares at me with those beady black eyes
And listens intently.
That is,
If dolphins even have ears.
So while I know my friends support me,
They still tease me.
What would they think of YOU,
Of all people,
Being the main topic of my romantic fantasies?
No thanks!
I'll keep my poetry to myself,
And share it only with my flippered friend.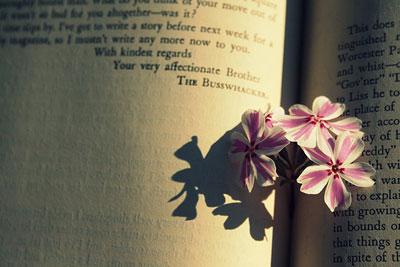 © Jordan K., Oxford, GA