So Sick Of It All..
January 17, 2012
Sick of it all,
The hurt,
Worry and of the confusion.
Stressed to maximum,
Wanting a break down.
Wanting to cry,
To kick and scream.
Wanting comfort and touch,
From the guy I love.
My love isn't got the slightest Idea,
That my love for him is still there...

Sick of it all
The pain of loneliness,
The crazy mother of mine
Everyone's moans and groans
May I have a turn to go bat shh
Crazy?!!
May I have a turn to break my Emotional wall?!!

I shouldn't ask,
But there for I shall lock
This hearts metal door and put away The key for someone that I need.

Sick...so sick of it all...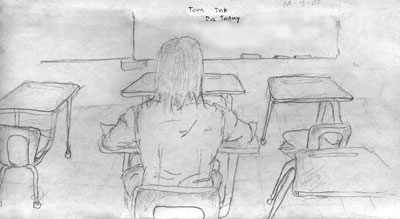 © Christopher M., Dededo, GU