Three Feelings
February 13, 2012
Sadness drips like soggy mist.

Like trumpets playing Taps.

Rolling notes of night and goodbye.

And rain blurs our world.


Anger is like a flaring fire.

Like splattered pomegranates on the tiles.

Battering swords of desperation.

And fire burns our world.


Happiness cuddles and comforts.

Like inspirational hymns and spirituals.

Bright like a summer sun.

And light brightens our world.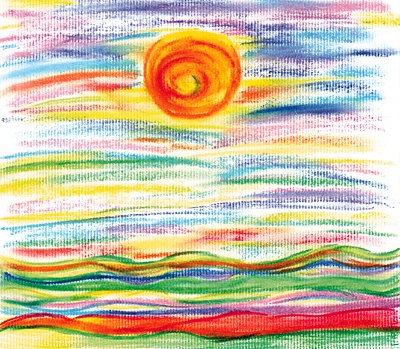 © Jennifer W., St. Albans, WV