Enough For Me
February 11, 2012
The smile that I used to feel
Whenever you came to mind,
Has been replaced by a throbbing.
A wanting to know why.
Why was I not good enough?
What part of me was missing?
What exactly were you looking for?
And why couldn't you find it in me?

I've put you on a shelf,
Only to keep bringing you back down.
To touch the memories and relive them.
You are the closest thing I feel now.

You can cut me and bleed me dry,
You can wrench me weak and tearless,
You hold my craving wishing heart
In your cold loveless hand,
And I still miss you.
There's love in you I know,
It's just not for me.

You always thought of her didn't you?
I was there when you couldn't have her.
All the words you said to me,
All the kisses you gave to me,
All the tunes,
All the hellos,
All the goodnights,
All the promises,
All the smiles,
All the secrets,
All the I love yous,
It was she they really belonged to.

It was her all along.

She was never extremely beautiful,
But she was enough.
She's more than I am.

You never understood,
You were enough for me.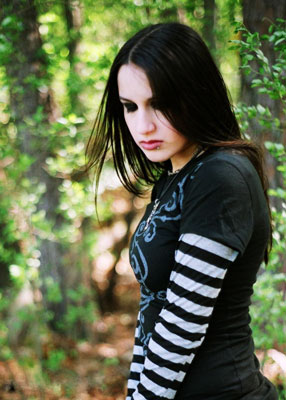 © Rebecca B., Marietta, GA