Dark Dream
February 10, 2012
Red eyes staring, yellow eyes glaring
Hahumm…hahumm
Can they smell my fear?
"Is anyone there?" I yell out, scared stiff, the words are slurred.
We've come to get you, is heard.
A slap across my face, my hand. I slapped myself? How? My feet starts moving, I'm running. How? Run Run Run…I can't breathe. I'm tired of running and tired of being scared all the time. I run back, the eyes haven't left. My hand raised, my fingers extended I poke out the hateful things…fade to black.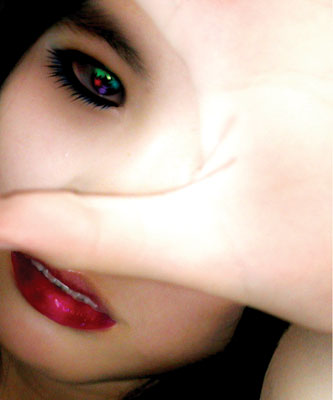 © Victoria W., Arcadia, CA