That one moment.
February 18, 2012
There are moments that we will never forget.
That capture our hearts and keep our minds lit
Those memories we will always hold on too,
And find important even when we're 32


A little girl once told me a secret,
She made me swear that I would keep it.
She batted her eyelids and looked in my eyes,
And told me about everything she despised.

I smiled and told her that her secret was safe with me,
That she should ignore these things and keep her mind free.
She just stared, for she didn't understand,
And then she smiled and grabbed my hand.


She then told me in her precious way,
That she'd enjoy it if I'd stay.
However I was only there for a night,
And I had to leave her despite.

I remember this moment only because,
She told me these things without speaking at all.
Sometimes her words will come to me and I will take pause,
And I will remember this important moment and her so small.

The most intelligent things come from the things we see,
The things we feel, touch, and breathe.
That little girl told me all she knew,
Without speaking words or being cruel.

The smallest beings teach us the largest things,
How to live, love and be forgiving.
We knew how to teach these things once upon a time,
But we forgot due to father time's crime.

So remember and listen well,
For every creature has a story to tell.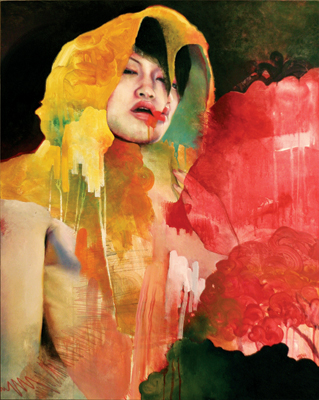 © Winston C., Jamaica Plain, MA