The "Rose" of Death
February 25, 2012
Yes I seem beautiful, yes I invite you in.
With my blood red cover, marking a past with no end.
And my soft and smooth feel, I am such a thrill.
But if only you knew that my sweetness could kill.

With my thorns of regret, stuck in your sides,
You would think you would leave, before you die.
But you will not, you mock such a trick,
And the blood covered venom is becoming sick.

Sick with the pattern that has dug deep
A virus that comes now and again makes her weep.
And the tears look so tempting, but back away
Because if you wipe them, today will be your last day.

Such an innocent site, such a calm facade.
That this heartless rose has finally made.
She can harm all the tourists, but only end life
To the ones who wipe the tears, and remove the knife.

Yeah maybe she regrets this, yeah I know she does.
But that's all she knows, that's how her life was.
And her roots are so deep in the rock solid ground
She can't be pulled and can't turn around.

So she wishes for lightning to come down on her,
To make her vulnerable to the death she's so sure
Will repay the pain she has caused to them all.
But she doesn't know that he will also fall.
No she doesn't know he will too fall.
Because the rose=love and the rose is too tall.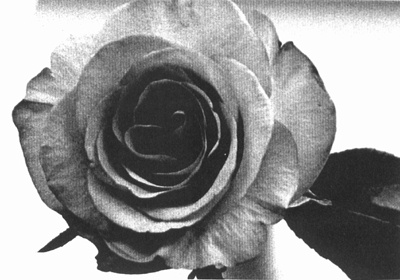 © Liza C., Seattle, WA