Ginger
February 25, 2012
Not by choice,
But by inheritance.

People will say:
"Your hair, I want it!"
But you don't.

It's not a blessing.
It's a curse.

Not what you see
Trust me,
You don't want it.

Not for your children.
Not for yourself.

When people say:
"Ginger!"
It's terrible!
Annoying!

Not when people
Stare or yell.

Will anyone help?
No, they never will.
Why would they?

People will say
They love it!

But they don't.
Not truly.
Why should they?

Like our hair?
It's hidden criticism.

Listen to us?
Ha!
That's crazy!

People are cruel.
We learn that at a young age.

Normal kids race up the block,
Go buy ice cream,
Or swim in the lake.

They laugh,
They jeer,
And they will never know,
How cruel life really is.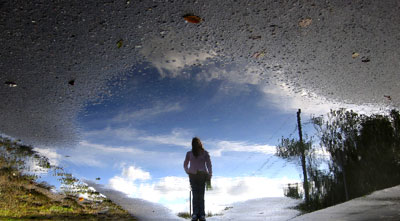 © Daniel H., Oak Bluffs, MA