A Release
March 3, 2012
The chords flow effortlessly through my fingers
like I was born knowing what the song should sound like,
how it should feel.
My eyes barely scan the sheet music,
it's unnecessary.
The black and ivory keys speak for themselves,
they speak for me,
in the steady, rhythmic melody.
Long lapses of time that pass without playing
can be the most frustrating,
like everything else that has clogged my memory
has built a dam-
a huge barrier that traps the musical notes
from flowing so freely.
My fingertips tickle the keyboard
struggling to trigger my own memory.
But when the notes begin to flow
the dam bursts apart,
the music rushes carelessly and free, through and out
my brain to my arms
to my palms to my fingers,
which dance with ease
against the lively keys.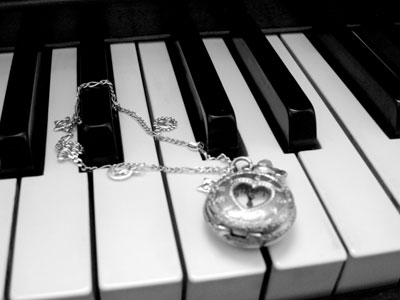 © Emily P., Albany, NY