Beginner
March 2, 2012
The strings
dig into my fingers.
I lose circulation to
my right hand.
I strum a simple
melody--
down up down up up.
My fingers move themselves.
My lips whisper lyrics
my brain conjured hours ago.
I misplace a finger.
Buzz.
The D string yells
at me.
When will I
get this right?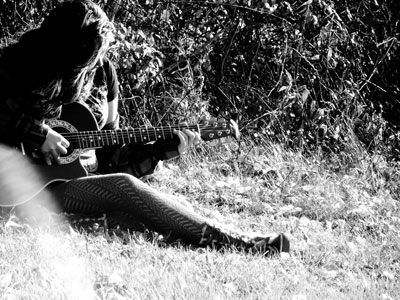 © Chela T., Southampton, NY