Facile
March 3, 2012
It's easier to act
Like I don't care
Than to show
How concerned I am.

It's easier to surround myself
With flaming doors-
Impenetrable-
Than let the world see
My shrouded portrait.

It's easier to give up
Than stand resolute.
The former is nauseating,
The latter brutal,
And masochism is my forte.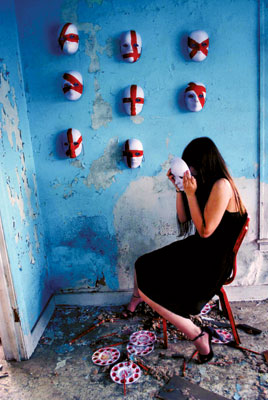 © Narongsukchai T., Sachse, TX