Tenderness
March 7, 2012
What the heart beats for:
intoxicating laughter, a consuming embrace;
oblivion, forgiveness, peace,
a place in which to fall.
Tenderness.

The sand between my toes;
tradewinds swimming around me,
fighting against me.
The ocean applauds, the morning sun comforts--
rest and insouciance beckon.

I am faint, let me sleep.
He has taken my burden,
He has given me tenderness:
So that I may know rest.
So that I may know
what my heart beats for.

Grace and mercy muffle the pain,
lifts the broken spirit;
the cup overflowed, the fall broken.
Yesterday is no more.
Undoubtedly, tenderness is love.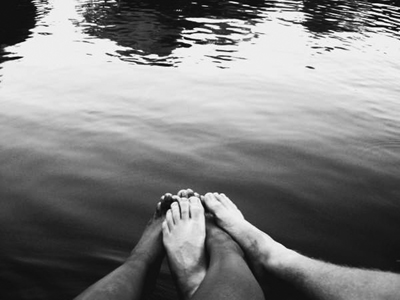 © Michelle W., Ada, MI