The Fog Covers It
March 8, 2012
I wake up,
There's a thick gray fog.
The sun is rising,
But the fog covers it all.
I see a shadow in the distance,
Chills up my spine,
Goosebumps down my back.
My hearts racing.
I've wanted to see you for so long.
I stumble toward you,
But don't seem to get any closer.
I start running,
Your disappearing so I stop.
Tears soak my eyelashes,
Salt on my lips as the tears roll down.
Tick tock the time goes on,
Slowly you diminish into dust.
Like the last time I saw you,
When we spread your ashes.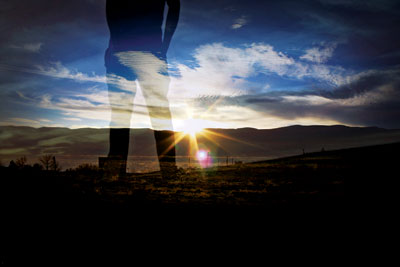 © Ezekiel R.